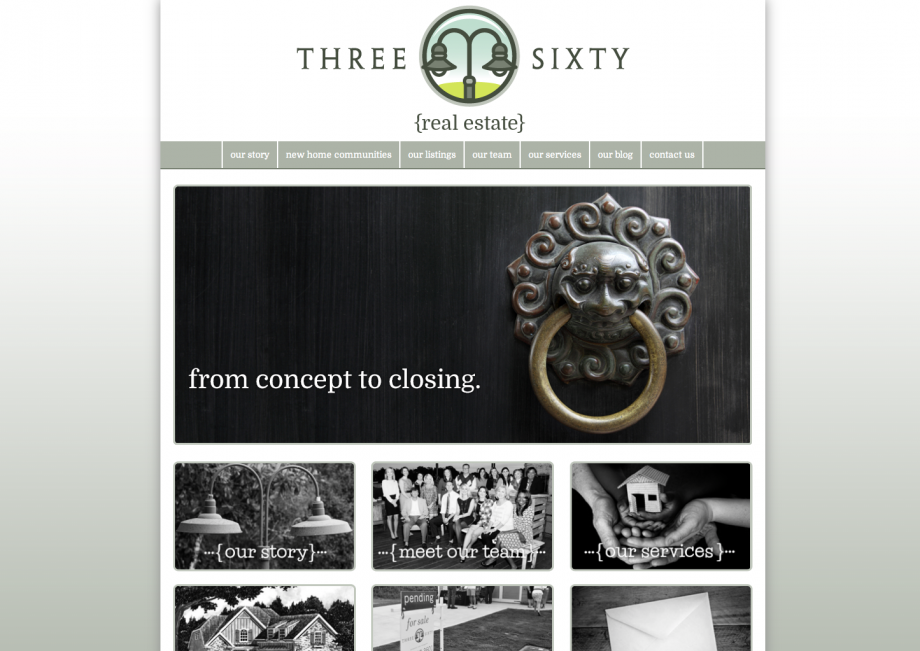 Website: Three Sixty Real Estate
This is a website that has been in the works since late July 2013. To date, this is the largest website project we have accomplished. This site required many new things including working with the real estate MLS system. This required my first partnership with my neighbor and developer/designer Nathanael Moody. He was able to create an incredible plugin from scratch that brings in the listings to the site automatically. It was really excellent working with Nathanael and we are looking forward to working on more projects together in the future.
Please visit the site to view it in it's entirety. Like I said, there is a lot there. Image maps, pages, links, forms, etc.