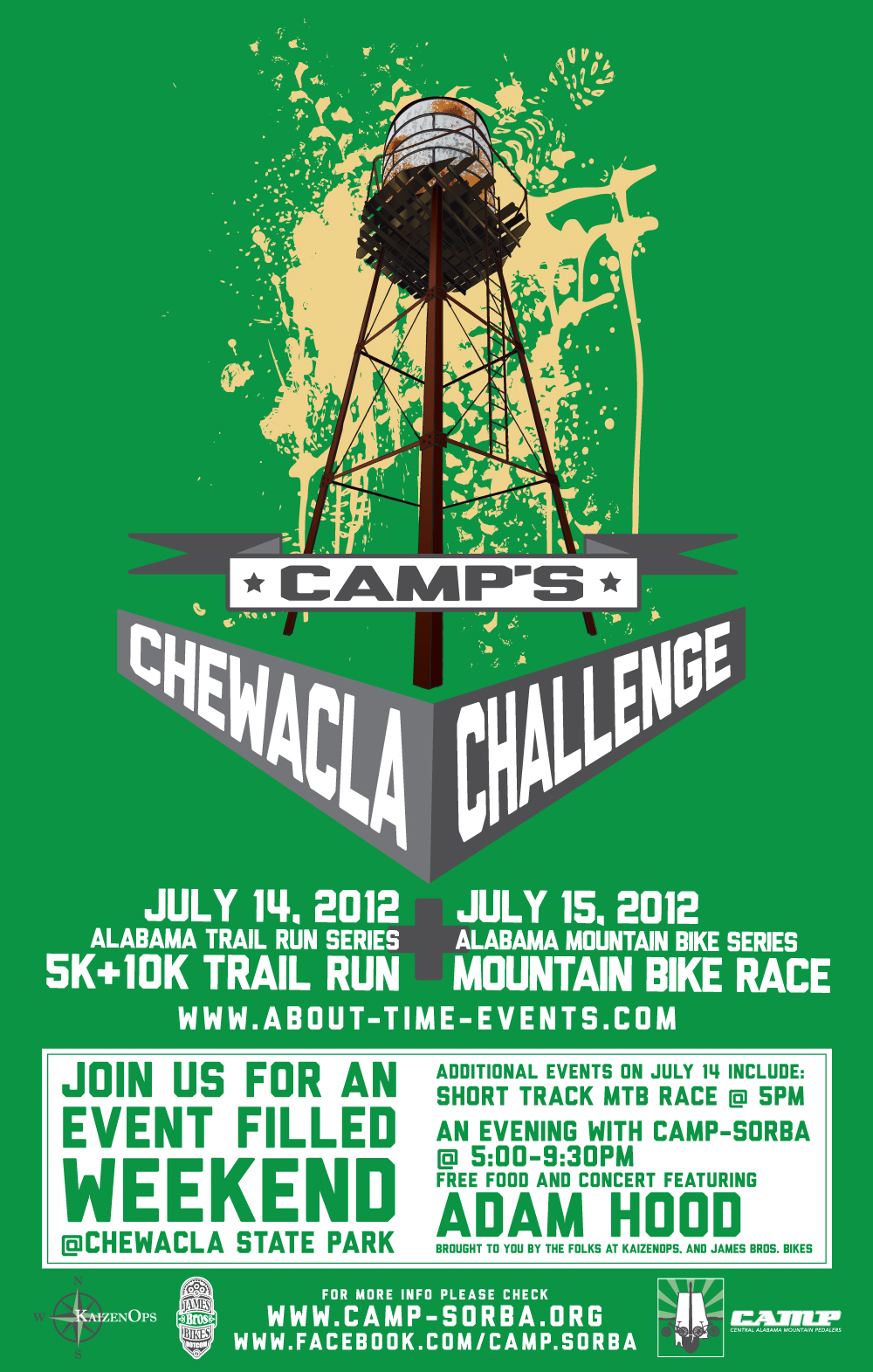 Poster: CAMP's Chewacla Challenge
The poster for CAMP's Chewacla Challenge was all created in house, including the illustration of the CCC water tower which is an actual historic site at the park. The poster is used yearly for the event, changing the dates and information as need be. The design wanted to include a trail feel as well as highlight an interesting area of the park. The graphic quality of the poster makes the event eye catching to the general viewer, raising the hype of the event.
The illustration was also utilized on the event t shirt which again is used yearly.